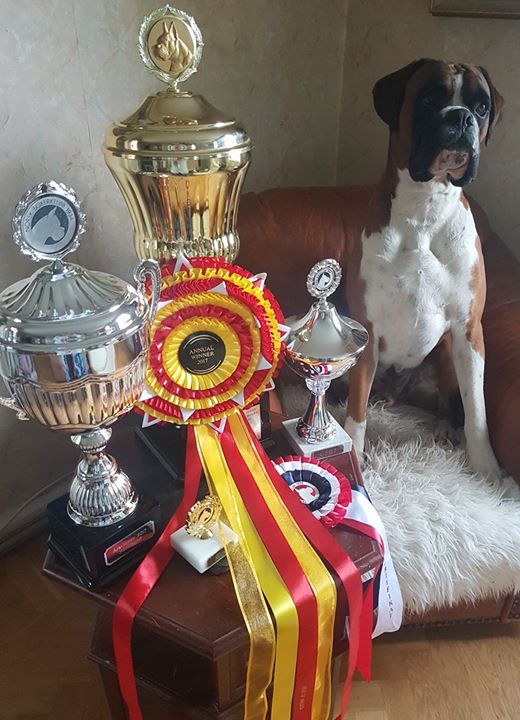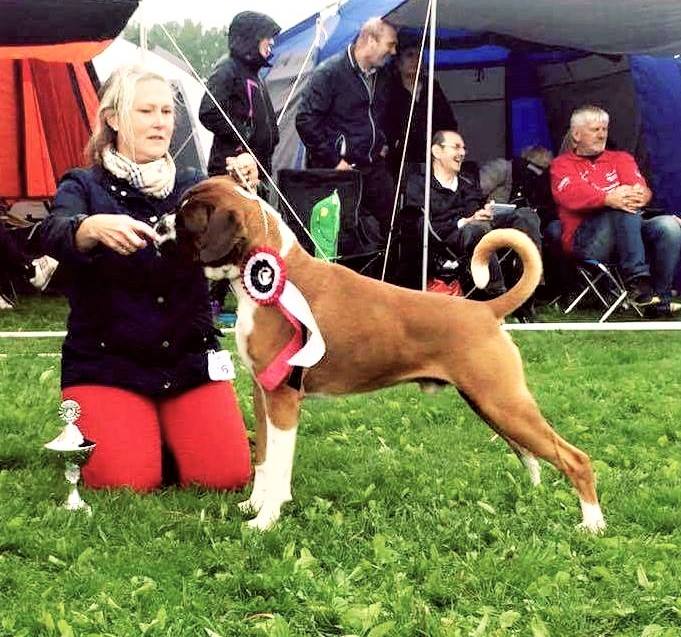 NOWJ-15 SEACREST SALUTATION blev BEST IN SHOW på Norwegian Boxer Club ÅRSWINNER
Jag är så stolt och glad! Tack till Claire Kay för denna underbara gosse. Och tack till domare Judge Monique Hodgkinson, jag älskade dina ord i omdömet.
Alla mina hundar fick ck och DeLaPi's Yppiga Ylva blev fjärde bästa tik.
DeLaPi's Åtkpliga Åge blev bästa Junior hane, perfekt presenterad av Erik Adamsson.
Tack till Janet som visade Kenbru Costar, han fick ck och slutade som R bästa hane.
————————————————————————————————–
NOWJ-15 SEACREST SALUTATION became BEST IN SHOW at the Norwegian Boxer Club ÅRSWINNER!
So happy! Thank you Claire Kay for this lovely Boy.
And thank you to the Judge Monique Hodgkinson. I love the words in the critic.
ALL my dogs got ck and DeLaPi's Yppiga Ylva became 4 best bitch.
And DeLaPi's Åtkpliga Åge became best Junior male, perfect presented by Eric Adamsson.
Thanks to Janet how handle Kenbru Costar he got ck and ended up to R best male.