månadsarkiv:
december 2015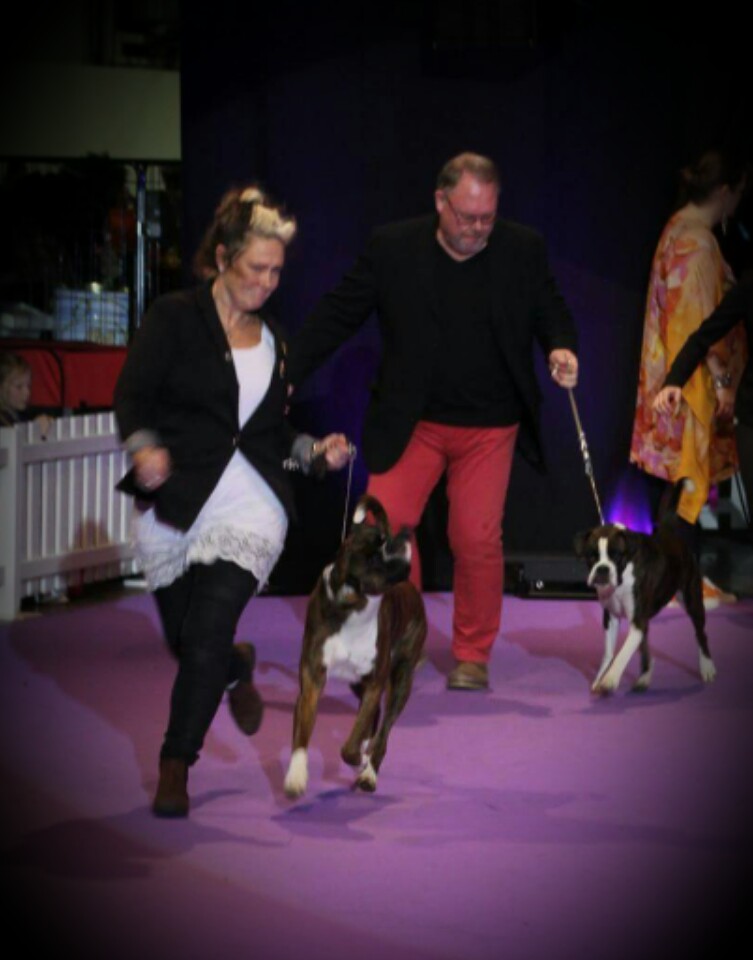 What a day at The Big show in Stockholm Nordic winner show 2015.
Best male at Nordic winner show in Stockholm DeLaPis X-It he got 2 titel nordic junior winner and Nordic Winner 2015.
Second best male Norsk winner 2014 Seacrest salutation ♡ and He got CACIB.
Then DeLaPis o'kashi became Best Veteran and have the titel Nordic Veteran winner 2015
And finally we Became best breeder boxer with price of honour
A special thanks to my lovely friends and owners ❤❤❤❤ without you this